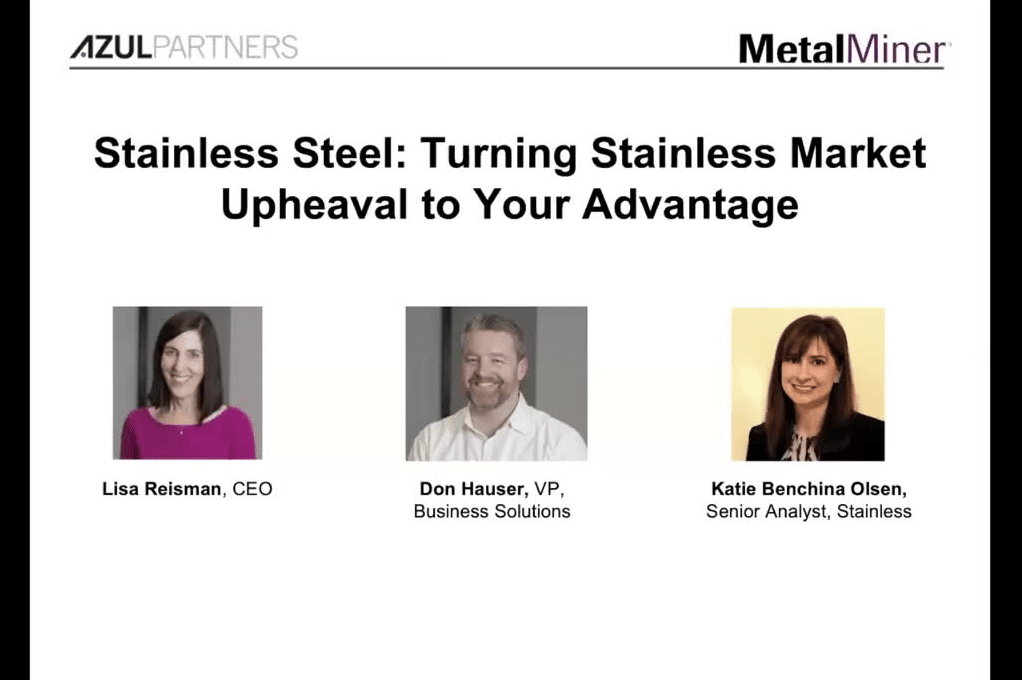 Video: Stainless Steel: Turning Stainless Market Upheaval to Your Advantage
This 30-minute webinar provides a detailed overview of the current state of the North American stainless steel market and specifically address the divergence in strategies across the mills and how these strategies impact material availability, pricing and purchase strategies.
Attendees will gain a better understanding of how the mills are positioning their products, the state of the ATI strike (if still applicable), the squeeze on service centers and perhaps most important, "another lens" with specific strategies and ideas to better manage the stainless steel buy.
This will be a great session for newer(ish) stainless buyers to understand market dynamics, as well as veteran buyers as MetalMiner will discuss some of the detailed changes in adders and extras that impact price.
MetalMiner's own Katie Benchina Olsen, who worked for both stainless mills and service centers, will sit down with Lisa Reisman and Don Hauser for a fire-side chat style webinar.