This Morning in Metals: Strike Ends at Coldelco's Chuquicamata Copper Mine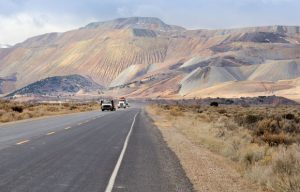 This morning in metals news, a workers' strike came to an end at top copper producer Codelco's Chuquicamata mine in Chile, South Korean steelmakers Posco and Hyundai Steel are facing government shutdown orders at some locations over emissions, and the liquidated British Steel has attracted some interest before a June 30 bid deadline.
Need buying strategies for steel? Request your two-month free trial of MetalMiner's Outlook
Strike Ends at Chuquicamata
A workers' strike at Codelco's Chuquicamata mine came to an end this week as workers voted to accept an offer from the company, Reuters reported.
The unions at the mine rejected a proposal from the company last weekend, as the strike dragged on for two weeks.
(MetalMiner's Stuart Burns weighed in on the Chuquicamata strike yesterday.)
Posco, Hyundai Face Shutdowns
South Korean steelmakers Posco and Hyundai could see some of their furnaces shut down by government actions aimed at curbing emissions, the Nikkei Asian Review reported.
In fact, according to the report, one-third of the blast furnaces in the country are facing 10-day shutdown orders from the government.
Interest Comes in for British Steel
The previously set June 30 bid deadline for British Steel is fast approaching, and up to nine entities have expressed interest, Reuters reported.
MetalMiner's Annual Outlook provides 2019 buying strategies for carbon steel
The steelmaker went into liquidation last May after it failed to secure a second government loan to continue its operations. The firm was owned by Greybull Capital, which purchased it from Tata Steel in 2016 for a nominal £1.