Trafigura Takes a Bet on Cobalt, Glencore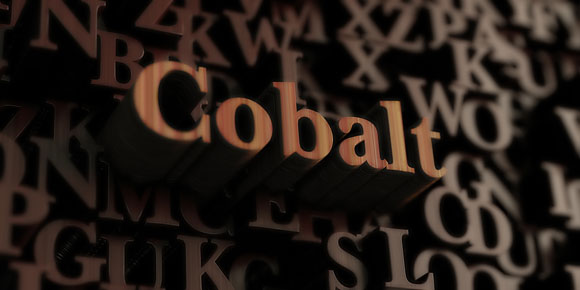 Much like Saudi Arabia has been considered the swing producer for crude oil, mining giant Glencore can be considered a swing producer for certain key commodities.
Keep up to date on everything going on in the world of trade and tariffs via MetalMiner's Trade Resource Center.
For example, earlier this year the miner announced it would shut its Mutanda copper and cobalt mine in the Democratic Republic of the Congo (DRC) after a precipitous 65% fall in prices made continued operation uneconomic.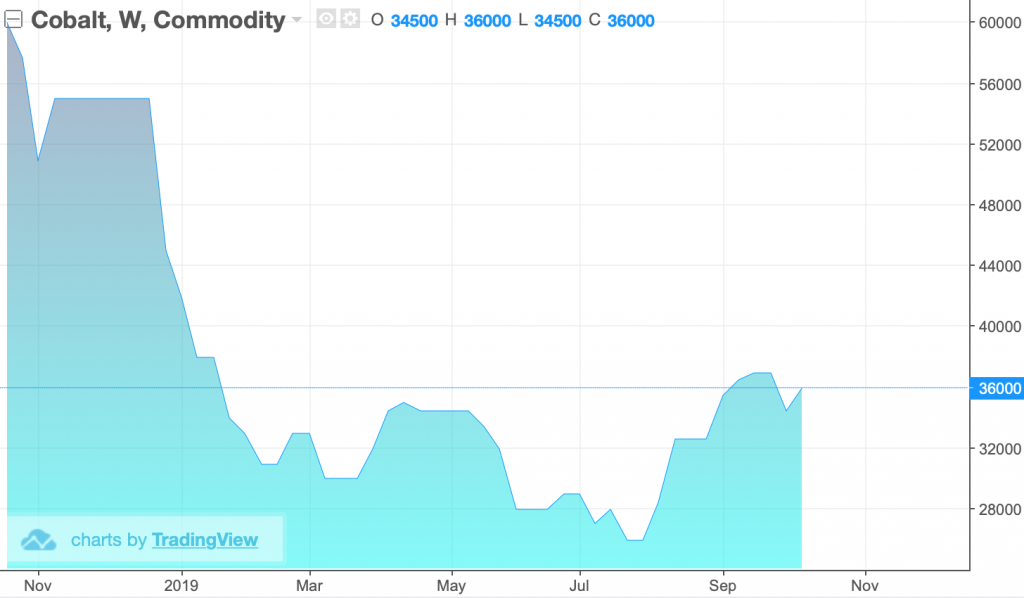 The DRC produces about 60% of the world's cobalt, much of it coming from mines owned by Glencore and China Molybdenum. The market saw Mutanda's closure as a significant loss of supply and the price has recovered some 45% since August.
The price has recovered so much so that Glencore's competitor Trafigura feels it worth a punt on rising demand for copper and cobalt from the electrc vehicle (EV) market.
Whether its optimism is well-placed remains to be seen.
EV sales stalled in the U.S. and China this summer, according to InsideEVs, with only Europe showing continued robust growth, as the below graph shows: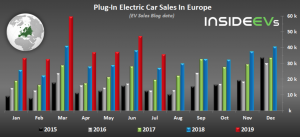 According to the Financial Times, Trafigura is betting that the Mutoshi mine, which is owned by DRC-based company Chemaf, can become a competitive producer, just as demand starts to rise on the back of a global rise in EV sales.
Trafigura is looking to contribute financing in return for marketing rights on the cobalt. Mutoshi hopes to produce 16,000 tons of cobalt annually by the end of next year, should financing be put in place.
The article quotes consultancy forecasts that cobalt demand for lithium-ion batteries will increase from 75,000 tons in 2019 to 152,000 tons in 2024 — a whopping 100% increase — no doubt predicated on a return to double-digit EV growth in the U.S. and China.
With gas prices low and the economy cooling, that may be a big ask for the U.S. However, if Beijing were to offer sufficient incentives via subsidies, it is possible demand could pick up in the world's largest EV market.
Looking for metal price forecasting and data analysis in one easy-to-use platform? Inquire about MetalMiner Insights today!
The success of Trafigura's bet in part presupposes Glencore does not decide to restart Mutanda; what Glencore giveth, Glencore can taketh away.