Tata Steel JV Expected to Bring Relief to its Indian Operations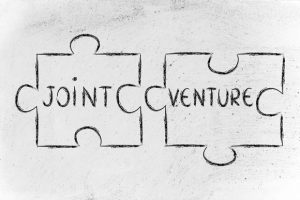 Until a few years ago, Tata Steel was in the process of selling off most of its businesses in Europe because of the poor performance of steel globally.
A few days ago, though, the Indian steel major announced its joint venture (JV) with German company thyssenkrupp.
Need buying strategies for steel? Try two free months of MetalMiner's Outlook
Tata Steel Chief Financial Officer Koushik Chatterjee was quick to point out that the main reason for the deal was to establish three manufacturing bases in the U.K., the Netherlands and Germany.
In reply to a question by CNBC on why the need for a European presence now, the CFO explained that in 2015-2016, the steel industry globally was in a very difficult situation. Things had, however, changed externally, and also internally in Tata Steel, as the company had undertaken a series of portfolio restructuring moves.
What's more, the signing of the deal is expected to spell relief for Tata Steel in India, with multimillion-dollar debt offloaded from its own books to the JV.
Tata Steel and thyssenkrupp signed a deal on Saturday after months of protracted negotiations to form Europe's second-biggest steel company (behind ArcelorMittal) in which Tata and thyssenkrupp will have a 50:50 partnership.
Tata Steel Chairman N. Chandrasekaran told reporters at a press conference in Brussels on Monday that his company would be able to nearly double its capacity because of the JV.
Chandrasekaran and thyssenkrupp CEO Heinrich Hiesinger jointly addressed the conference. The deal will allow Tata Steel to transfer up to U.S. $3 billion (2.6 billion euros) of debt on its European business to the JV company. The chairman added Tata Steel aims to increase its capacity in India from 13 million tons per annum currently to 25 million tons, possibly within the next five years.
In the last few months, Tata Steel has been quite bullish in picking up distressed steel assets after a new bankruptcy code pushed several steel companies into debt resolution in India.
A few weeks ago, for example, it picked up the debt-ridden Bhushan Steel Ltd for about $5.12 billion (Rs 352.33 billion).
But the move does not seem to have gone down well with the stock markets in India. Brokerages gave a thumbs down to the JV, citing economic fallout and uncertainty in the short to mid term.
Most brokerages cut the target price of Tata Steel, citing concerns of a bloated balance sheet and a potential fall in economic interest in the partnership during an IPO.
MetalMiner's Annual Outlook provides 2018 buying strategies for carbon steel
Both firms will have to hold a combined stake of at least 50% for at least six years, but at the time of the IPO upon conversion of warrants, thyssenkrupp's stake will likely increase to 55%.