CEOs Talk Section 232, USMCA as G20 Summit Approaches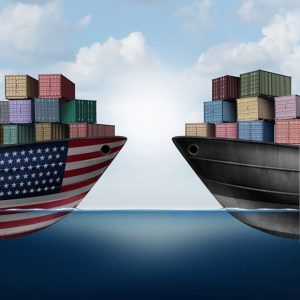 With the United States-Mexico-Canada Agreement (USMCA) potentially being signed by the three parties this week during the G20 Summit in Buenos Aires — which will take place over two days, Nov. 30-Dec. 1 — the trade deal and tariffs are on the minds of industry CEOs, from manufacturing to agriculture.
Need buying strategies for steel? Request your two-month free trial of MetalMiner's Outlook
Several industry executives gathered in Washington, D.C. Tuesday for a panel discussion on the impact of the U.S.'s Section 232 steel and aluminum tariffs and their relationship to the USMCA.
Speaking at the event were:
Michael Dykes, CEO, International Dairy Foods Association
Jennifer Thomas, vice president, Federal Government Affairs, Alliance of Automobile Manufacturers
Buddy Stemple, CEO of Constellium, Aluminum Association member
Brandon Skall, CEO and co-founder, D.C. Brau, Brewers Association member
Catherine Boland, vice president, legislative affairs, Motor Equipment Manufacturers Association
Heidi Brock, president and CEO of the Aluminum Association, also offered opening remarks during the event, reiterating the Association's public stance that Canada and Mexico should be granted quota-free tariff exemptions. (Brock also spoke on the subject during a U.S. International Trade Commission hearing earlier this month.)
The focus should be on China, not Canada and Mexico, Brock said, according to a transcript of her remarks.
"Across-the-board tariffs are not addressing the problem of China's illegally subsidized aluminum overcapacity," she said. "We have seen very little evidence that the Section 232 tariffs are impacting behavior in China, which continues to illegally subsidize its aluminum industry. China's aluminum capacity has grown by 73 percent over the past five years, and an additional eight percent just this year, despite the Trump administration's tariff regime. In fact, there is some evidence that the tariffs may actually be helping Chinese aluminum producers to enter new markets by increasing China's price advantage over aluminum produced in North America."
According to a Reuters report earlier this month, Ildefonso Guajardo, Mexico's economy minister, said he expects the U.S., Mexico and Canada to sign the USMCA during the G20 Summit.
Buddy Stemple, CEO of Constellium Rolled Products, a downstream aluminum manufacturer based in Ravenswood, West Virginia (primarily serving the aerospace, automotive, packaging and defense industries), applauded the Trump administration for its trade actions on Chinese common alloy aluminum, but, like Brock, indicated the Section 232 tariff on aluminum casts too wide of a net.
"And the Section 232 tariffs, which imposes a 10 percent tariff on virtually all aluminum and aluminum product entering the United States – not just from China but from all countries – is the wrong solution to a real problem," he said, according to a transcript of remarks. "While well-intentioned, the tariffs are making the U.S. aluminum industry, including Ravenswood, less competitive on the world stage."
The U.S. aluminum industry does not make enough to support domestic demand, he argued, an argument we echoed yesterday in our discussion of the tariff waiver process:
In the case of aluminum, a real common alloy shortage exists. The exclusion request process ought to consider where the U.S. runs market deficits and shortages versus only who, in theory, can produce the particular metal.
The same can not be said for many of the common forms of steel, where ample domestic supply exists to meet demand.
He also called for a USMCA without steel and aluminum tariffs for Canada and Mexico. In addition, referred to the "unintended consequences" of the administration's tariff exemption process.
"Requests for massive volumes of common alloy aluminum sheet have been approved, even though some of these imports are coming from China," he said. "In particular, the approval of exclusion requests by Ta Chen International now allow for import of more than 1 billion pounds of Chinese common alloy sheet – a substantial share of the U.S. market for common alloy products."
Continuing in the same vein, Jennifer Thomas, of the Alliance of Automobile Manufacturers, referred to the statutory basis for the Section 232 tariffs.
"At the end of the day, Canada and Mexico are not national security threats," Thomas said.
The MetalMiner Annual Outlook provides 2019 buying strategies for carbon steel
All eyes will be on Buenos Aires tomorrow and Saturday, when G20 leaders will convene. Global markets will be looking to the summit for developments with respect to USMCA (i.e., its potential signing and whether the steel and aluminum tariffs will be removed for Canada and Mexico) and whether President Donald Trump and Chinese President Xi Jinping can make any progress with respect to the ongoing U.S.-China trade war.