This Morning in Metals: Ford Expresses Concerns Over No-Deal Brexit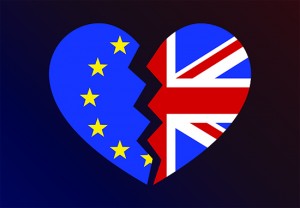 This morning in metals news, Big Three automaker Ford Motor Co. has expressed unease about the ramifications of a hard Brexit, Canada reverses a duty on some forms of steel from Mexico and India is considering pushing back a deadline after which more stringent steel import rules were set to go into effect.
Need buying strategies for steel? Request your two-month free trial of MetalMiner's Outlook
Ford and a Hard Brexit
With a Brexit deadline fast approaching in late March, it's not surprising to see some businesses pondering the economic impact of a no-deal Brexit.
Ford Motor Co., for example, recently said if the U.K. is not able to secure a deal as it exits the E.U., the result would be "catastrophic," the BBC reported.
Ford operates three plants in the U.K.: the Dagenham Engine Plant, the Halewood Transmission Plant, the Bridgend Engine Plant and the Dunton Technical Centre, employing a total of approximately 13,000 workers.
Canada Reverses Steel Duties on Forms of Mexican Steel
According to the CBC, Canada has removed 25% import tariffs on two forms of steel from Mexico.
The reversal was effective as of Feb. 2, according to the report, and applies to Mexican energy tubular products and wire rod shipments.
India Mulls Deadline Pushback
As India aims to push domestic steel consumers to consume domestic steel, Reuters is reporting that a deadline for more stringent steel import rules aimed at automakers could be pushed back.
MetalMiner's Annual Outlook provides 2019 buying strategies for carbon steel
The government is considering delaying the Feb. 17 deadline by four months, according to the report.