This Morning in Metals: U.S. to Delay Tariffs on Some Consumer Goods from China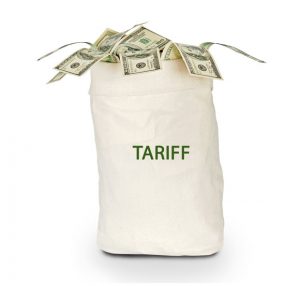 This morning in metals news, the United States Trade Representative (USTR) announced the U.S. would delay some of the recently announced tariffs on Chinese goods, what could be the largest copper mine project in North America recently got a key approval from the U.S. Forest Service and a Turkish military pension fund has a £900 billion revival plan for British Steel.
Need buying strategies for steel? Request your two-month free trial of MetalMiner's Outlook
U.S. to Delay Some Tariffs
On Aug. 1, President Donald Trump announced the U.S. would impose a 10% tariff on an additional $300 billion in Chinese goods as of Sept. 1.
On Tuesday, however, the USTR said the tariffs for select items included in that tariff list would be pushed back to Dec. 15.
"Further, as part of USTR's public comment and hearing process, it was determined that the tariff should be delayed to December 15 for certain articles," the USTR said in a release. "Products in this group include, for example, cell phones, laptop computers, video game consoles, certain toys, computer monitors, and certain items of footwear and clothing."
The USTR said it will conduct an exclusion process for the items included in the tariff list. In addition, it plans to publish information today related to the items affected by today's announcement.
Resolution Copper Project Moves Closer to Go-Ahead
Rio Tinto's Resolution Copper project in Arizona, which the miner says could be the largest in North America, has received an important approval from the U.S. Forest Service, Kitco News reported.
According to the report, the government agency issued a Draft Environmental Impact Statement for the project, which moves the Arizona project closer to development.
A £900B Revival Plan
A Turkish military pension fund has emerged as the favorite to take over the ailing British Steel, which went into liquidation earlier this year after it failed to secure a second government loan.
MetalMiner's Annual Outlook provides 2019 buying strategies for carbon steel
According to Sky News, Ataer Holding has a £900 billion investment plan to nurse British Steel, the U.K.'s second-largest steelmaker, back to health.