Freeport-McMorRan Uses AI to Optimize Production at Arizona Copper Mine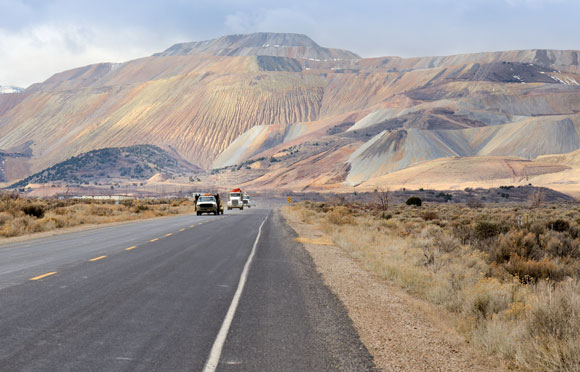 Mining companies are not renowned for their cutting-edge use of the latest technologies; I'm not trying to be derogatory, but mining is not the first industry you think of when talking about the digital age.
Keep up to date on everything going on in the world of trade and tariffs via MetalMiner's Trade Resource Center.
Their association has been more in the use of their products – copper, rare earths, lithium, etc. are required for these new technological developments.
But an article by Neil Hume in the Financial Times this week reports on the world's largest copper producer Freeport-McMoRan's adoption of artificial intelligence (AI) to optimize production at its aging Bagdad Copper mine in Arizona.
As the report states, most of the best copper has been extracted at Bagdad, so miners are having to crush more lower-grade rock just to sustain output.
Apparently, Freeport has developed a process with McKinsey, which uses data from sensors around the mine and suggests new ways to improve the performance of its crushers and processing mills. The system found that the mine was producing seven distinct types of ore and that the processing method, which involves the use of large flotation tanks, could be adjusted to recover more copper by adjusting the PH level, the article states.
Freeport-McMoRan CEO Richard Adkerson is quoted as saying the development has been "a remarkable success." With very little investment, it has boosted production at Bagdad by 9,000 metric tons of copper this year.
On the basis of this pilot, Freeport-McMoRan is rolling the application out to all its mines in the Americas. The miner has set a goal of increasing production by 90,000 tons, or 5% of its production, by applying this technology.
Putting this in context, the article quotes typical costs to develop 90,000 tons of new copper capacity at about $1.5 billion to $2 billion. Cost include buying new haul trucks, giant shovels and ore crushing equipment; according to the firm, this AI program costs very little.
Looking for metal price forecasting and data analysis in one easy-to-use platform? Inquire about MetalMiner Insights today!
Where the majors lead, others will follow.
Freeport's success in using AI to optimize its extraction processes will no doubt be rapidly copied by its peers.