Webinar: MetalMiner experts to share insights on stainless steel market
Last month, the MetalMiner team hosted a webinar on commodities and buying strategies for bullish markets — this month, the team will zero in on the stainless steel market.
In last month's 30-minute session, the MetalMiner team covered metals broadly. Participants weighed in via poll questions, including about their most budget-busting metals, among other questions.
For what it's worth, 44% answered carbon steel. However, stainless steel came in second at 24%.
In short, stainless steel buyers are feeling the pain in what is a difficult market.
Stainless steel webinar, Thursday, April 29: 'Turning Stainless Market Upheaval to Your Advantage'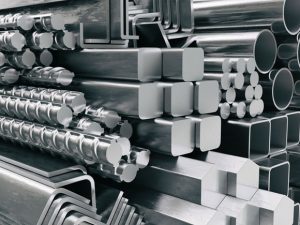 In a webinar scheduled for 11:30 a.m. CDT, Thursday, April 29, the MetalMiner team will shine a spotlight on the stainless steel market.
The webinar, titled "Turning Stainless Market Upheaval to Your Advantage," will features insights and tips for stainless steel buying organizations, particularly in what has been a tumultuous time for the market.
Meanwhile, as MetalMiner has reported previously, the United Steelworkers union in late March announced a strike at nine Allegheny Technologies Inc. (ATI) facilities. As of press time, the strike continued into its fourth week.
If you are a stainless steel buyer, you won't want to miss this webinar, led by
MetalMiner CEO Lisa Reisman
,
Vice President of Business Solutions Don Hauser
and
Katie Benchina Olsen, senior stainless analyst for MetalMiner
.
The ATI strike has exacerbated the shortage of stainless flat-rolled supply in the US, Olsen says.
So, what options do buyers have in this market?
"In years past, imports were an option to alleviate the domestic supply shortage," she said. "In today's market, other parts of the world have increased stainless demand, too, and shipping options are constrained. Stainless buyers should be prepared for limited stainless supply through the rest of the year."
During Thursday's session, MetalMiner experts will share additional insights on the state of the stainless market and answer questions.
Furthemore, to join this week's webinar session,
visit the signup page
.