This Morning in Metals: Britain Uses $1M Toward Satellite Research to Locate Minerals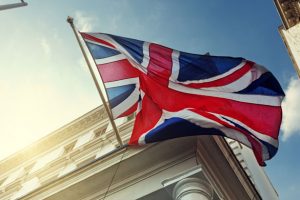 This morning in metals news, the U.K. is looking to be a low-carbon player in the post-Brexit world, Chinese steel mills get a win and the City of Chicago files a lawsuit against U.S. Steel related to toxic spills into Lake Michigan by the company last year.
MetalMiner's Annual Outlook provides 2018 buying strategies for carbon steel
U.K. Devotes Funds for Satellite Research
As the U.K. prepares for the world after Brexit, it is looking to develop its low-carbon industry. One way in which that is being manifested is by a $1 million investment in satellite research to find new deposits of minerals, like lithium (used in lithium-ion batteries), according to Reuters.
According to the report, other entities involved in the project are the British Geological Survey, the Camborne School of Mines and environmental consultancy North Coast Consulting.
Chinese Steel Mills Get a Win in 2018 Pricing
Chinese steel mills got a victory as domestic iron ore price indices will be included in some 2018 annual supply contracts with global miners, according to Reuters.
The move is expected to boost the confidence of Chinese buyers, according to the report.
City of Chicago Files Lawsuit Against U.S. Steel Related to Toxic Spills
On the heels of two toxic spills into Lake Michigan last year, the City of Chicago filed suit against U.S. Steel, the Chicago Sun-Times reported.
"We will not stand idly by as U.S. Steel repeatedly disregards and violates federal laws and puts our greatest natural resource at risk," Chicago Mayor Rahm Emanuel was quoted as saying in a press release.
Free Download: The January 2018 MMI Report
Chicago accused U.S. Steel of violating the Clean Water Act by allowing the discharge of nearly 300 pounds of hexavalent chromium into Lake Michigan last spring and failing to notify downstream users of the impacted waters, according to the Sun-Times.