This Morning in Metals: Japan's JFE Holdings Plans to Spend $6B on Upgrades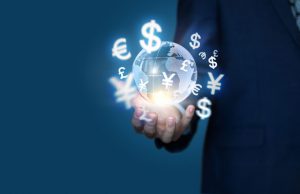 This morning in metals news, JFE Holdings Inc. in Japan plans to spend $6 billion on upgrades in the coming years, the Congressional Steel Caucus asked the administration for guidance on the Section 232 action timeline and Shanghai copper posted its biggest price jump since October.
Need buying strategies for steel? Try two free months of MetalMiner's Outlook
Japan's JFE Holdings Looks to Lighter Steel
The parent company of Japan's second-biggest steelmaker has plans to spend $6 billion to upgrade domestic facilities, according to a Reuters report.
JFE Holdings President Eiji Hayashida said the upgrades will focus on increased demand for lighter steel for the automotive industry, according to the report, in addition to materials for electric cars.
Congressional Steel Caucus Wants Clarity on 232 Timeline
On Monday, President Trump said he was "considering all options" on the Section 232 investigations of steel and aluminum imports.
According to the Northwest Indiana Times, the Congressional Steel Caucus has asked the administration to loop it in on a potential timeframe for 232-related action.
Shanghai Copper Posts Big Jump
The price of copper on the Shanghai Futures Exchange (ShFE) jumped by the biggest amount since October, Reuters reported.
Want to a see Cold Rolled price forecast? Get two monthly reports for free!
The most-traded April copper contract rose 1.8% to $8,323.87 per ton, according to the report.