This Morning in Metals: Steels Mills Shut Down in China's Xuzhou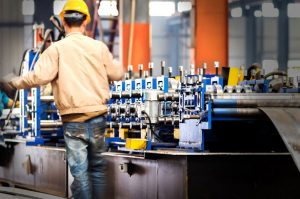 This morning in metals, steel mills in China's second-biggest steelmaking province are shutting down, U.S. Steel reports its Q1 financials and Ecuadorian officials are engaging in talks to potentially bring a copper refinery to the country.
Chinese Mills Shut Down in Pollution-Curbing Measure
Several steel mills in the Chinese city of Xuzhou have been shut down in a pollution crackdown effort, Reuters reported.
According to the report, at least three mills have been shut down until they meet anti-pollution rules.
Need buying strategies for steel? Try two free months of MetalMiner's Outlook
The three mills have a combined annual steel capacity of 4.25 million tons, according to the report.
U.S. Steel Brings in $18M in Q1
U.S. Steel made $18 million in Q1, the Northwest Indiana Times reported, a far cry from the $180 million loss it posted in Q1 2017.
According to the report, U.S. Steel reported its stronger balance sheet was aided by investment at its mills in addition to the Section 232 measures from the Trump administration last month.
Potential Copper Refinery in Ecuador
According to a Bloomberg report, Ecuadorian officials are in talks with foreign companies with respect to building a copper refinery in the country.
MetalMiner's Annual Outlook provides 2018 buying strategies for carbon steel
According to the report, Rebeca Illescas, the Ecuadorian mining minister, said Chinese and Japanese companies might be interested in the project, in addition to Glencore.