This Morning in Metals: thyssenkrupp CEO Says Europe Must Protect Steel Industry From China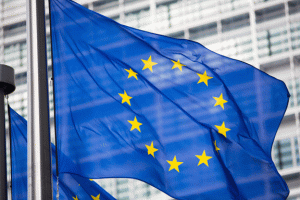 This morning in metals news, thyssenkrupp CEO Heinrich Hiesinger said European lawmakers need to protect the steel industry from China, copper plummets to a seven-month low and President Donald Trump responded to a European threat of retaliatory tariffs (in response to potential U.S. tariffs on auto imports).
Need buying strategies for steel? Try two free months of MetalMiner's Outlook
Protecting European Steel
In comments to CNBC, thyssenkrupp CEO Heinrich Hiesinger said European lawmakers need to protect the European steel industry from Chinese imports, particularly on the heels of the U.S.'s imposition of a 25% tariff on steel.
"We are much more concerned about the likelihood that a lot of the volume (of steel) which cannot come in to the U.S. market might be re-directed to Europe and further increase the already really high imports here," Hiesinger was quoted as saying in the interview.
Copper Drops
The copper price fell to a seven-month low on Monday, Reuters reported.
The metal fell 1.6% on Monday, hitting its lowest price since early December, according to the report, as a result of weaker demand in China.
Trump, the WTO and Europe
The saga of trade tensions, manifested by both a war of words and actions, continued on this week.
After Europe threatened to impose retaliatory tariffs should the U.S. impose tariffs on automobiles (as a result of its recently initiated Section 232 investigation on automobiles and automotive parts), President Trump decried the World Trade Organization's (WTO) treatment of the U.S.
MetalMiner's Annual Outlook provides 2018 buying strategies for carbon steel
Claiming that the U.S. has a "big disadvantage" at the WTO, he added "we're not planning anything now, but if they don't treat us properly, we'll be doing something," according to a Reuters report.