This Morning in Metals: Nucor Announces $650M Investment in Kentucky Sheet Mill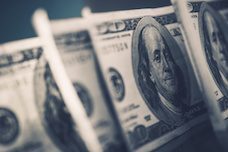 This morning in metals news, Nucor announced plans late last week to invest $650 million in its Kentucky sheet mill, ArcelorMittal put in a revised bid for Essar Steel and China warns it will retaliate if the U.S. imposes further tariffs.
Need buying strategies for steel? Try two free months of MetalMiner's Outlook
A Big Investment
The Nucor Corporation announced Friday that it planned to invest $650 million in to expand the production capability of Nucor Steel Gallatin, its flat-rolled sheet steel mill in Ghent, Kentucky.
"This investment is another major component of our planned strategy for long-term profitable growth," said John Ferriola, chairman, CEO and president of Nucor. "Together with the new galvanizing line, this expansion increases our presence in the important Midwest market, specifically in the automotive, agriculture, heavy equipment, and energy pipe and tube sectors."
According to the release, Nucor acquired the former Gallatin Steel Company in late 2014 for approximately $780 million.
ArcelorMittal Revises Essar Bid
ArcelorMittal submitted a higher bid for the bankrupted Essar Steel, the Economic Times reported.
According to the report, the new bid is higher than the bid submitted by another suitor, Numetal.
China Warns of Tariff Retaliation
As the U.S. mulls whether to impose tariffs on Chinese goods worth approximately $200 billion, China warned it would retaliate against additional tariffs, ABC News reported.
MetalMiner's Annual Outlook provides 2018 buying strategies for carbon steel
In addition, President Donald Trump indicated Friday he was considering tariffs on an additional $267 billion worth of goods (in addition to the aforementioned $200 billion currently under review).