This Morning in Metals: Trump Again Tweets Support for Tariff Strategy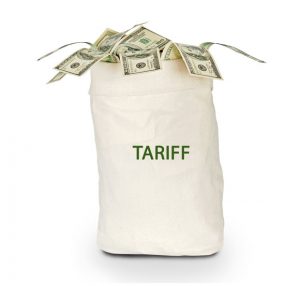 This morning in metals news, President Donald Trump again expressed support for imposing tariffs on imports (as the U.S. considers further tariffs on Chinese goods), shares of the Chinese aluminum giant China Hongqiao fell, and base metals prices are down on the prospect of escalating tariffs between China and the U.S.
Need buying strategies for steel? Request your two-month free trial of MetalMiner's Outlook
Tweeting for Tariffs
On Monday morning, President Trump expressed support yet again for his administration's strategy of tariffs:
Tariffs have put the U.S. in a very strong bargaining position, with Billions of Dollars, and Jobs, flowing into our Country – and yet cost increases have thus far been almost unnoticeable. If countries will not make fair deals with us, they will be "Tariffed!"
He also made direct reference to the steel industry:
Our Steel Industry is the talk of the World. It has been given new life, and is thriving. Billions of Dollars is being spent on new plants all around the country!
The U.S. has already slapped a total of $50 billion worth of tariffs on Chinese goods, and, according to The New York Times, the president is
expected to announce
an additional $200 billion in tariffs on Chinese goods this week, which would mark a significant escalation in tensions between the two countries.
China Hongqiao Shares Fall
Shares in Chinese aluminum maker China Hongqiao dropped on the news of new fees announced by Shandong province, Reuters reported.
Shares fell by as much as 8.5% Monday after falling nearly 16% Friday, according to the report.
Base Metals Prices Drop
Speaking of trade tensions, said tensions have had a depressive effect on base metals prices, according to Reuters.
For more efficient carbon steel buying strategies, take a free trial of MetalMiner's Monthly Outlook!
Base metals prices fell across the board Monday in anticipation of an expected announcement this week from the U.S. regarding an additional $200 billion in tariffs on Chinese goods.