This Morning in Metals: Section 232 Auto Report Moves to President Trump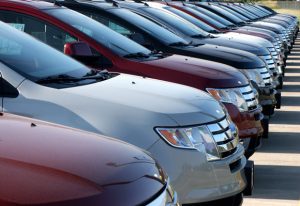 This morning in metals news, the U.S.'s Section 232 automotive investigation moves forward, Tokyo Steel announces its prices will remain steady next month and the copper price got a boost from an Indian Supreme Court ruling.
Section 232 Report Sent to the President
On May 23, 2018, the Trump administration initiated a Section 232 investigation to determine whether imports of automobiles and automotive parts are negatively impacting national security.
Need buying strategies for steel? Request your two-month free trial of MetalMiner's Outlook
Pursuant to Section 232 of the Trade Expansion Act of 1962, Commerce Secretary Wilbur Ross then had 270 days to send the president a report with recommendations vis-a-vis the probe.
According to Reuters, Ross sent his report to the president Sunday, two hours before the close of the deadline.
Steady Steel
For the third month in a row, Tokyo Steel has opted to keep its prices steady, Reuters reported, citing a weaker overseas market and slower winter construction demand.
Per the report, rebar will remain at 69,000 yen ($624) per ton.
Court Ruling Boosts Copper
According to another Reuters report, the copper price got a boost after the Indian Supreme Court reversed an environmental court's prior ruling that would have allowed a Vedanta copper smelter to reopen.
MetalMiner's Annual Outlook provides 2019 buying strategies for carbon steel
The smelter was closed last May after a protest over pollution from Vedanta's Sterlite copper plant turned deadly; authorities fired on the protestors, resulting in 13 deaths.