India Could be Net Steel Importer for Second Straight Year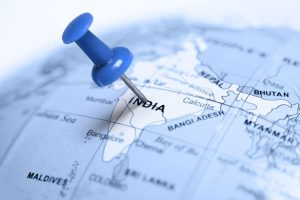 All indicators seem to show that India may end up being a net importer of steel for the second consecutive year in fiscal year 2020, according to sector experts and ratings agencies.
Need buying strategies for steel? Request your two-month free trial of MetalMiner's Outlook
The reasons underpinning this development are many.
In a desperate attempt to quell the import tide, the Indian government is said to be actively looking at imposing even more safeguard duties on steel imports. These are reported to be at an advanced stage at India's Directorate General of Trade Remedies (DGTR), the government body in charge of recommending safeguard duties. In addition, the government is being pressured by the Indian steel lobby (which is led by the large representative body of steel companies, the Indian Steel Association).
The first signs of India continuing to be a net importer this year, too, came from figures out for the April-July period of this fiscal year.
A report by CARE Ratings showed the imports of finished steel products exceeded exports by 1 million tons, according to the Business Standard. Steel exports from India in the period under review declined by 23.4% to 1.5 million tons. Despite a 6% fall, imports of finished steel products remained high at 2.5 million tons, per the Business Standard.
According to another research agency, India Ratings and Research (IRR), the fundamentals of the domestic steel sector are likely to weaken in the current 2019-20 fiscal year (ending March 31, 2020), which includes the risk of softening of prices, elevated raw material prices and weak demand, Argus reported.
Experts say additional safeguard measures imposed on imported steel products by the European Union (E.U.) have dented Indian exports to the trading bloc. E.U. nations like Italy, Belgium and Spain accounted for 5-12% share in India's total finished steel exports in fiscal year 2019.
In fiscal year 2019, India imported around 3.1 million tons of steel from the Republic of South Korea, followed by 1.8 million tons from China and 1.2 million tons from Japan.
One more worry for Indian steel companies is the plummeting of global iron ore prices. From a five-year high of $121 per ton in July, spot iron ore prices have fallen to $93; iron ore prices are expected to fall further.
MetalMiner's Annual Outlook provides 2019 buying strategies for carbon steel
According to the IRR, one area to watch out for is the auction of local ore mines scheduled for March 2020. If there is any delay in the auction schedule, it would lead to a disruption of local steel production.