This Morning in Metals: Metals Supplies, NLMK and Copper Tracks Back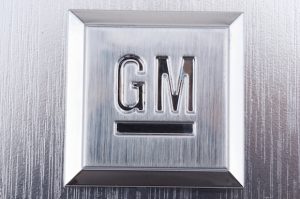 This morning in metals news, the metals supply situation is complicated, Russian steel producer NLMK's output rose 3% last year and copper dropped the most it had in almost six weeks.
MetalMiner's Annual Outlook provides 2018 buying strategies for carbon steel
What is the Supply Situation?
According to Reuters, stocks of metals in LME industrial warehouses fell by 40% last year, meaning tighter supply and a subsequent rise in prices — at least, that's the conventional wisdom.
But when it comes to the global picture, it isn't that simple. According to Reuters, some smaller exchanges aren't experiencing such drops in inventory, which balances out the supply picture.
For example, warehouses monitored by the Shanghai Futures Exchange (ShFE) went up, as did CME Group warehouse inventories in the U.S.
As such, according to the report, only lead and zinc really fit the bill vis-a-vis being tagged with the tight supply label.
NLMK Sees Output Rise in 2017
The Russian steel producer said its 2017 production rose 3% last year, according to Reuters.
NLMK's crude steel output amounted to 17.1 million tons last year.
Copper Posts Biggest Drop Since Early December
Is the rally coming to an end for copper? It's a little early to make that declaration, but according to Bloomberg the metal posted its biggest drop Tuesday since Dec. 5.
Copper dropped 1.8% on Tuesday to $7,078 per ton, according to the report.
The metal, often dubbed "Dr. Copper" for its ability to serve as an indicator of overall economic health, had a strong December. However, 2018 hasn't been as kind.
Free Download: The January 2018 MMI Report
LME copper closed Dec. 1 at $6,733 and closed Dec. 29 at $7,156.50 (a rise of 6.3%). In the new year, however, the metal has tracked back, hitting $7,022 as of Wednesday morning, according to MetalMiner IndX data.