This Morning in Metals: Copper Rises as Dollar Falls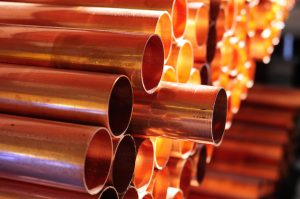 This morning in metals news: copper jumped as the dollar continued its slide; ArcelorMittal saw its core profits grow significantly in 2017, leading to a resumption in dividend payments; and the London Metal Exchange has a new chief operating officer.
Wondering how your stainless steel prices compare to the market? Benchmark with MetalMiner
Copper Jumps Ahead of Fed Announcement
Copper jumped 1% on Wednesday, according to Reuters, ahead of a Federal Reserve policy statement.
The rise comes in spite of weaker than expected Chinese manufacturing data, according to the report.
ArcelorMittal Enjoyed Strong 2017
ArcelorMittal, the world's largest steelmaker, did well in 2017, posting a one-third increase of annual core profits and reinstating dividend payments, according to the Financial Times.
Shareholders will receive dividend payments of $0.10 per share, on the heels of two years of no payments, according to the report.
LME Introduces New COO
According to Reuters, the LME Group has appointed James Cressy as its new chief operating officer.
MetalMiner's Annual Outlook provides 2018 buying strategies for carbon steel
Cressy previously held the position of head of operations for LME Clear, according to the report.