This Morning in Metals: China Aims to Hit 2020 Steel Capacity Reduction Goal This Year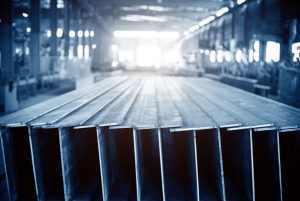 This morning in metals news, China is aiming to meet its 2020 goal for steel capacity cuts this year, a new bottle technology makes aluminum bottles feel like plastic and copper output in the Democratic Republic of Congo rose significantly in 2017.
Need buying strategies for steel? Try two free months of MetalMiner's Outlook
Chinese Government Looks to Hit Capacity Cuts Two Years Early
The Chinese government plans to reach its previously set 2020 goals for steel capacity reduction this year, Reuters reported.
According to the report, the government plan called for the reduction of 150 million tons of steel capacity by 2020.
An Aluminum Bottle that Feels Like Plastic?
According to a report in Packaging World, one company has been working on a bottle innovation for about a decade that will produce aluminum bottles with the feel of plastic.
Betty Jean Pilon, president of Montebello Packaging, explained the company's Ushape blow-molded bottle technology during The Packaging Conference, held Feb. 5-7 in Orlando, Florida.
"We know that Canada, the United States, China, and Brazil are the largest beverage markets in the world," Pilon was quoted as saying. "They singlehandedly produce 100 billion bottles each year. The Europeans consume about 63 billion, the South Americans about 32 billion, and the rest of the world, approximately 20 billion. So that's why we got into it."
Congo Copper Output Up 6.9% in 2017
Copper output in the Democratic Republic of Congo shot up 6.9% in 2017, Reuters reported.
Want to see an Aluminum Price forecast? Take a free trial!
The country produced 1.09 million tons of copper last year, according to the report, while its cobalt output rose 15.5% to 73,940 tons.