This Morning in Metals: Tariffs on China Coming Soon?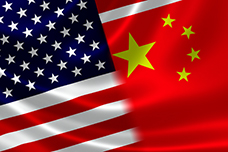 This morning in metals news, one report says President Trump could impose tariffs on China as early as this Friday, copper drops to a one-week low and a Mexican presidential candidate says failure to renegotiate the North American Free Trade Agreement (NAFTA) cannot be "fatal" for the Mexican people.
China Tariffs Could be Coming
According to a Politico report, President Trump could slap tariffs on Chinese goods as early as this Friday.
The Trump administration on Friday is planning on publishing a list of the products that will be affected, Politico reports.
Need buying strategies for steel? Try two free months of MetalMiner's Outlook
Chinese Demand Impacts Copper Price
The copper price slid to a one-week low on account of concerns about demand in China and a strengthening dollar, Reuters reported.
Labor negotiations at the Escondida mine in Chile will have a major impact going forward on the direction of the price.
Presidential Candidate Brushes Off Possible NAFTA Collapse
Negotiating teams from Canada, the U.S. and Mexico last year were hoping to reach a deal on NAFTA before elections in the three countries, including the July 1, 2018 presidential election in Mexico.
However, negotiations dragged on and a consensus on a modernized NAFTA has yet to be reached. Now, it is less than a month away until the Mexican presidential election, when the people of Mexico will choose someone to replace incumbent Enrique Peña Nieto.
For more efficient carbon steel buying strategies, take a free trial of MetalMiner's Monthly Outlook!
During a presidential debate this week, leftist candidate Andres Manuel Lopez Obrador said he supports the continuation of NAFTA, the 1994 trilateral trade agreement, but that its end "cannot be fatal for Mexicans," Reuters reported.