This Morning in Metals: Zinc, Copper Move Toward Gains for the Week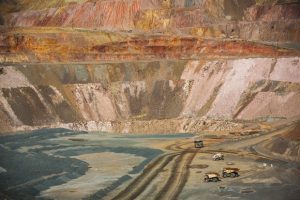 This morning in metals news, the zinc and copper prices made gains this week, automakers expressed criticism of the U.S.'s steel and aluminum tariffs, and Shanghai rebar prices fell.
Need buying strategies for steel? Request your two-month free trial of MetalMiner's Outlook
Zinc, Copper Prices Rise
Both metals made gains this week on concerns of supply tightness, Reuters reported.
Per the report, LME copper was up 1.8% on the week.
MetalMiner's Take: Copper prices are behaving like most base metals. Base metals are currently being moved by two drivers: the Chinese economy and tightening supply.
The Chinese economy seems to have slowed down recently and analysts' main concern has been how that would affect demand for metals. In addition, supply is tightening, which usually drives prices up.
LME prices are currently balancing between these two drivers. The Chinese economy may be the decisive indicator for prices to move down or to continue increasing slightly.
Automakers Critical of Metals Tariffs, Potential Auto Tariffs
Groups representing the automotive industry were intensely critical of the Trump administration's steel and aluminum tariffs, in addition to the specter of possible additional tariffs on imported automobiles, the Detroit News reported.
Groups made the comments during a U.S. International Trade Commission (USITC) hearing Thursday morning on the United States-Mexico-Canada Agreement (USMCA), the trade deal agreed upon by the three countries that is to supersede the North American Free Trade Agreement (NAFTA).
MetalMiner's Take: Manufacturers can expect their trade associations to continue putting pressure on the Trump administration to remove or adjust the steel and aluminum tariffs, particularly for Canada and Mexico.
Mexico has previously indicated it would not approve the deal if the tariffs are not addressed. The real question involves what a Democratically controlled house might do about USMCA; however, many of its provisions support labor more than the existing NAFTA agreement.
Will the new House of Representatives view USMCA as a piece of legislation that crosses partisan boundaries, or will it use USMCA as its first opportunity to obstruct the president's legislative agenda?
Only time will tell.
But rest assured the Trump administration won't move on tariffs until it absolutely needs to.
MetalMiner's Annual Outlook provides 2019 buying strategies for carbon steel
Shanghai Rebar Price Drops
The Shanghai rebar price dropped to close the week, Reuters reported, down 0.4%.