This Morning in Metals: China's Aluminum, Steel Exports Surge in May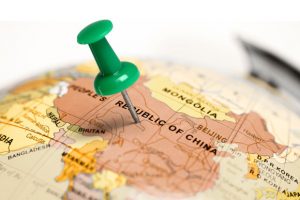 This morning in metal news, steel and aluminum exports from China were up in May; the National Retail Federation CEO panned the U.S.'s tariffs; and a White House economic analysis reportedly concludes President Trump's tariffs will hurt economic growth.
Need buying strategies for steel? Try two free months of MetalMiner's Outlook
Exports on the Rise
Despite rising trade tensions, including Section 232 tariffs on steel and aluminum, China's export totals of steel and aluminum were both up in May, according to Reuters.
Chinese aluminum exports were at their highest level in 3 1/2 years, according to the report.
NRF CEO Criticizes Tariffs
Matthew Shay, president and CEO of the National Retail Federation, was critical of the Trump administration's trade agenda vis-a-vis tariffs, CNBC reported.
Shay, who spoke positively about the president's December tax cut, argued the tariffs are counterproductive.
MetalMiner's Annual Outlook provides 2018 buying strategies for carbon steel
"It makes no sense to go down this road when we have all this momentum," Shay told CNBC.
White House Economic Analysis Bearish on Tariffs
According to a report by The New York Times, a White House economic analysis of the impact of Trump's tariffs concludes they will hurt economic growth.