This Morning in Metals: Steel, Raw Material Prices Fall in China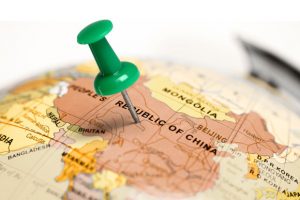 This morning in metals news, prices of steel and raw materials in China are slumping, India is eyeing the No. 2 spot in the list of top global crude steel producers and copper jumps as the euro rises.
Need buying strategies for steel? Request your two-month free trial of MetalMiner's Outlook
Prices Drop in China
Prices of steel and raw materials in China have continued to decline, all the way down to multiweek lows, according to a Reuters report.
The tumble comes as Beijing considers output curbs, according to the report.
India Wants No. 2 Steel Producer Spot
India has aspirations to climb the global steel producer list, moving to No. 2, according to the Economic Times.
According to the report, the Indian government's National Steel Policy 2017 set a goal for 2030 of 300 million tons of steel production per year.
Copper, Euro Rise
The copper price rose Tuesday in tandem with a rising euro, Reuters reported.
For more efficient carbon steel buying strategies, take a free trial of MetalMiner's Monthly Outlook!
LME three-month copper jumped 0.7%, while the most-traded copper contract on the SHFE moved up 0.5%.