This Morning in Metals: China Looks to Improve Steel Capacity Structure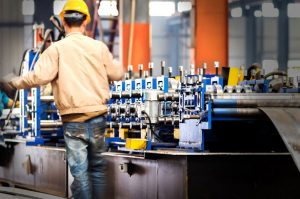 This morning in metals news, China is eyeing improvements to its steel capacity structure, China's 2018 aluminum exports surged and Shanghai rebar futures hit a two-month high.
Need buying strategies for steel? Request your two-month free trial of MetalMiner's Outlook
China's Steel Structure
According to Reuters, China is looking to shift the focus of its steel industry in 2019 from one of fast growth to more optimized, high-quality development.
The report cites Yu Yong, chairman of the China Iron and Steel Association, who said a major push in 2019 will come in the form of "optimising production structure, adjusting layout of steel mills and pushing merger and acquisition."
China's Aluminum Exports Surge
China's exports of unwrought aluminum and aluminum products jumped 20.9% in 2018 year over year, S&P Global Platts reported.
Per the same report, December exports were up 19.8% on a year-over-year basis.
Shanghai Rebar Price on the Rise
The Shanghai rebar price hit a two-month high Monday, Reuters reported.
Want to a see Cold Rolled price forecast? Get two monthly reports for free!
According to the report, rebar futures rose 1.6% to reach $528.44 per ton.