This Morning in Metals: United Steelworkers Ratify Alcoa Labor Deal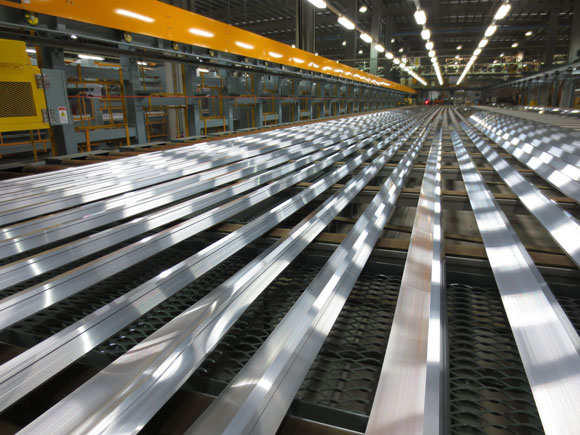 This morning in metals news, members of the United Steelworkers union ratified a new Alcoa labor deal, the European Steel Association (EUROFER) recently released its 2019 European Steel in Figures report and LME copper prices were up Friday.
Keep up to date on everything going on in the world of trade and tariffs via MetalMiner's Trade Resource Center.
USW Ratifies Labor Agreement
The United Steelworkers union has ratified a new labor agreement at Alcoa, which covers 1,700 employees at five Alcoa facilities.
"The Company and the union leadership tentatively agreed on August 30 to the terms of the four-year contract, subject to ratification by the union's members," Alcoa said. "The USW announced the outcome of that vote on Thursday, Sept. 19.
"The new agreement, which is now in effect, covers employees represented by the USW at Warrick Operations in Indiana, Massena Operations in New York, Gum Springs in Arkansas, Wenatchee Works in Washington, and Point Comfort in Texas."
EUROFER Releases European Steel in Figures
EUROFER's recently released European Steel in Figures painted a "mixed" picture of the European steel landscape.
"On the face of it, the overall performance of the steel market was relatively positive in 2018," the document states. "Apparent consumption was up 3.3% in 2018 to 164 million tonnes of apparent consumption – though there was a marked loss of momentum compared to 2017."
However, as evidenced by Europe's imposition of permanent steel safeguards earlier this year, imports remain a challenge to the European steel sector.
"However, imports have exploded to new highs, and rising domestic demand has been almost entirely absorbed by this foreign supply," EUROFER said. "Steel-using sectors, such as automotive, are beginning to see reversals – which has an impact on their current and anticipated demand for steel. Apparent consumption is expected to fall by 0.4% in 2019."
Copper Prices Rise
Copper prices received a boost Friday from positive U.S. housing data, Reuters reported.
Keep up to date on everything going on in the world of trade and tariffs via MetalMiner's Trade Resource Center.
With August home resales at a 17-month high, LME three-month copper ticked up 0.2% as of 1:48 GMT, according to the report, after trending downward in each of the previous four sessions this week.