This Morning in Metals: Bank of America Cuts Steel Price Forecast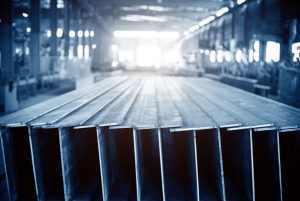 This morning in metals news, Bank Of America cut its steel price forecast, copper prices dropped and gold lost some of its safe haven luster.
Need buying strategies for steel? Request your two-month free trial of MetalMiner's Outlook
Gloomy Steel Forecast
Bank of America has cut its steel price forecast and is less than optimistic about steel stocks going forward, Yahoo Finance reported.
According to the report, Bank of America analyst Timna Tanners cut her U.S. HRC price target for the second half of the year from $628 per short ton to $572 per short ton.
Tanners also cut 2019 EPS cuts for U.S. Steel, Nucor, Reliance Steel and Aluminum, Steel Dynamics and Commercial Metals Company, according to Yahoo.
Copper Price Drops
Markets continue to fluctuate on a daily basis based on any sliver of news emerging from the ongoing U.S.-China trade war.
On Friday, despite China's intention to increase bank lending, LME copper was bid down 0.6% to $5,812 per ton, according to Reuters, after reaching a two-year low earlier this week.
Not so Golden
The gold price posted its largest daily dollar loss in three years, MarketWatch reported, on optimism regarding trade and jobs data impacting its safe haven appeal.
MetalMiner's Annual Outlook provides 2019 buying strategies for carbon steel
According to the report, gold on the COMEX for December delivery slipped 2.2% to a two-week low of $1,525.50 per ounce.