Week in Review: Mining in Goa, Alunorte's Stop and Start, and MMI Week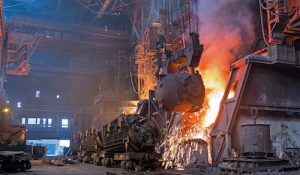 Before we head into the weekend, let's take a look back at the week that was and some of the metals storylines here on MetalMiner:
Need buying strategies for steel? Request your two-month free trial of MetalMiner's Outlook
Many are hoping for a return to a heavy mining presence in the Indian state of Goa.
Could we be 0n the brink of a new Cold War?
Norsk Hydro announced plans to restart its Alunorte alumina refinery, capping a topsy-turvy week for the aluminum price.
Razor blade maker Gillette received a positive response to its tariff exclusion request and Century Aluminum signed a new power contract that will see to its Charleston plant remaining open through at least 2020.
The Chinese city of Tangshan ordered steel mills to curb production over the next week, Novelis broke ground on an automotive aluminum plant in China and AK Steel won a $1.2 million award from the Department of Energy to help conduct research on lightweight steel for automotive use.
In case you missed it, we concluded this month's round of Monthly Metals Index (MMI) reports this week, with coverage on:
The London Metal Exchange is introducing new contracts amid competition from the CME and SHFE.
MetalMiner's Annual Outlook provides 2018 buying strategies for carbon steel