U.S. Finally Moves to Secure its Supply Chain of Critical Technology Metals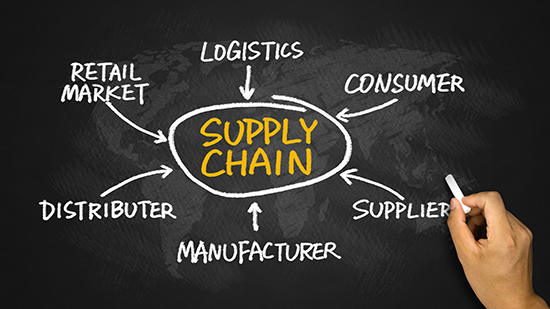 If there is a silver lining to the current trade war with China, it could be that it has focused the U.S.'s attention on the perilous state of its raw material supply chain.
This is particularly relevant for the U.S. military, but equally for a range of high-tech industries, from consumer electronics to automobiles, battery storage and wind turbines.
Keep up to date on everything going on in the world of trade and tariffs via MetalMiner's Trade Resource Center.
Many will recall, and not a few lament, the failure to support California's Mountain Pass mine, source of the country's rare earth metals, as an example of how exposed the U.S. has become.
According to the Defense Visual Information Distribution Service (DFIDS), the U.S. was largely self-sufficient for most of the 20th century, with all of its rare-earth needs being met by the Mountain Pass mine.
However, following a free trade deal between the U.S. and China in the 1990s, lower labor costs and regulatory requirements meant China could undercut Mountain Pass. Combined with problems over water supply pollution and stricter regulations, Mountain Pass was forced to shut down.
The rest, as they say, is history.
China has gone on to dominate some 80% of mining and over 90% of refining this particular segment of metals.
But it wasn't until the specter of China weaponizing its dominance of these minerals by suggesting it could restrict supply, first in 2010 with Japan and again this year over the trade dispute with the U.S., that the wakeup call was finally taken seriously.
Now, the U.S. is seeking cooperation from potential supply countries outside of China — notably Australia, but also Greenland, Botswana and Peru. The U.S. is looking to develop not just alternative raw material supply but, more importantly, to develop refining facilities, too.
A new body, the U.S. Development Finance Corporation, is set to play a significant role in facilitating the U.S. government's efforts to take equity positions in mining projects and encouraging private sector investment, according to Frank Fannon, the U.S. assistant secretary of state for energy resources, according to Reuters.
The trade dispute has pushed the U.S. to reappraise China's aggressive forays into mineral-rich countries around the world and wake up to the implications of allowing this to continue unchallenged.
DFIDS reports China has also become a significant player in Latin America. China-Latin America trade increased from almost negligible levels in 1990 to $10 billion in 2000 and $270 billion in 2012. In 2012, an $8.4 billion rare-earth deposit was discovered in Brazil; over the past few years, China has become Brazil's undisputed top trade partner.
As the South China Morning Post reports, although China contains only a third of the world's rare earth reserves, it accounts for 80% of U.S. imports of the minerals because it controls nearly all of the facilities to process the material.
Even MP Materials, the only existing U.S. rare earths facility, ships its ore to China for processing and has bizarrely been subject to a 25% tariff since the escalation of the trade war with China.
Looking for metal price forecasting and data analysis in one easy-to-use platform? Inquire about MetalMiner Insights today!
A wholesale realignment of the U.S. critical metals supply chain would likely take a decade or more to achieve, while the mine development stage alone can take up to 10 years.
But the sooner the process starts, the more secure the U.S. will become.
Better late than never.