This Morning in Metals: India Responds to U.S. Tariffs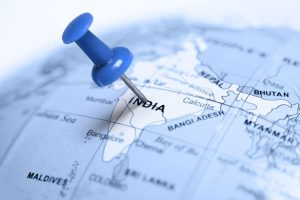 This morning in metals news, India has plans to impose tariffs on U.S. goods in response to the latter's steel and aluminum tariffs, workers at the Port Talbot facility in Wales are wary of the impacts of the U.S. steel tariff and copper approaches a two-week low.
Need buying strategies for steel? Try two free months of MetalMiner's Outlook
India Strikes Back With Retaliatory Tariffs
India announced that it plans to impose tariffs on U.S. goods, a move that strikes back against the U.S. for its tariffs on steel and aluminum, CNN reported.
According to the report, the proposed tariffs would impact 30 U.S. goods at a value of $241 million.
Port Talbot Workers Apprehensive of Tariff Repercussions
Workers at the Port Talbot Steelworks plant in Wales are worried the U.S. tariff on steel will lead to even more steel being dumped from China, The Guardian reported.
MetalMiner's Annual Outlook provides 2018 buying strategies for carbon steel
According to the report, the Port Talbot plant sells 10-12% of its output to the U.S.
LME Copper Draws Near a Two-Week Low
The price of LME copper slipped to near a two-week low, Reuters reported.
Copper fell 0.2% Monday to $7,006.50 per ton, according to the report.