This Morning in Metals: Sanjeev Gupta Reopens Steelworks in South Carolina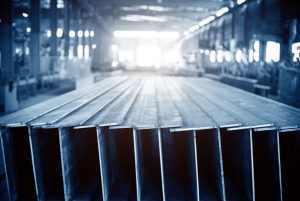 This morning in metals news, Sanjeev Gupta reopened his GFG Industrial Group's steelworks in South Carolina in an effort to beat the U.S. steel tariff, the steel tariff could lead to the loss of jobs at a Missouri nail production plant and Harley-Davidson feels the sting of the E.U.'s counter-tariffs.
Need buying strategies for steel? Try two free months of MetalMiner's Outlook
Shuttered Steelworks in South Carolina Reopens
A shuttered steelworks in South Carolina was reopened by Sanjeev Gupta's GFG Industrials, The Telegraph reported, in an effort to beat the U.S. steel tariff.
The plant produces wire rod for use in the automotive and construction sectors, according to the report.
U.S. Nail Producer Feels Effect of Tariff
According to Newsweek, Mid Continent Nail Corporation lost 50% of its business in the two weeks after President Trump's 25% steel tariff went into effect.
Furthermore, that could mean the loss of jobs for the Missouri plant. According to the report, the company may have to lay off 200 more workers by the end of July.
Harley-Davidson Looks Abroad
As Harley-Davidson now faces counter-tariffs from the E.U. — instituted in response to the U.S.'s steel and aluminum tariffs — the company is now looking to shift its production overseas, according to a CNBC report.
MetalMiner's Annual Outlook provides 2018 buying strategies for carbon steel
According to the report, Harley-Davidson said shifting targeted production overseas could take anywhere between nine and 18 months.