Good and Bad News From the Indian Iron Ore Sector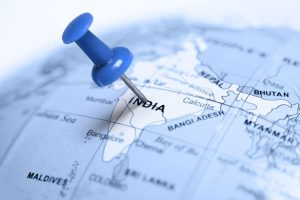 For the first time in years, India's iron ore production crossed the 200 million tons per annum (MTPA) milestone.
For 2017-18, output touched 210 MT, mostly on increased production in the provinces of Odisha and Karnataka, which was 9% higher than the 192 MT produced in 2016-17. This was also the first time crossing that threshold since the crackdown on illegal mining throughout the country. India had produced more than 200 MT in 2010-11 at the height of a mineral boom.
Need buying strategies for steel? Try two free months of MetalMiner's Outlook
One of the contributing factors for higher ore output was the Supreme Court of India's relaxations of the cap on iron ore excavations for Category A and B mines. The court shifted the cap from 30 MT to 35 MT in December 2017. State-owned National Mineral Development Corporation (NMDC), however, had a flat growth rate in iron ore output at 35 MT in the last financial year.
All that may be cause for jubilation — but not every development on the iron ore front has not been good of late.
Take, for instance, the standoff between iron ore producers and steel plant owners in Karnataka over the high prices of the raw material. Miners are said to be contemplating moving the Supreme Court of India to seek permission to export iron ore for lack of buyers.
On the other hand, Vedanta Resources is reported to be considering options, including layoffs for some of the 2,000 employees of its iron ore business in the tourist State of Goa after operations were shut down following a court order. A Reuters report quoted two unnamed sources close to Vedanta as saying mining was unlikely to resume in Goa in the next three years at least, as the state would have to conduct a fresh survey of its iron ore reserves before auctioning mines and seeking environmental clearances to operate them.
The company, which is the biggest miner in Goa with an annual production of around 5.5 MT, said it spends $1.7 million (Rs 120 million) a month on salaries for its employees in the state. Although Vedanta is not known for sacking employees, and would rather relocate them, of late the company has been dealing with a series of setbacks in India.
In Karnataka, steel producers have accused the government-owned NMDC, along with others, of fleecing them where price of the ore was concerned, and demanded that the ore miners should lower domestic prices instead of being allowed to export the ore.
Ever since the differential pricing for iron ore between various Indian states was introduced in 2016, NMDC has charged a premium in Karnataka. Steel companies have made representations to NMDC, but said the latter had not responded to any of them.
The price difference of Karnataka ore compared with that of other states has gone above $12, which is why steel companies are now protesting. Also, in the e-auction system that Karnataka follows for selling iron ore, the price goes even higher. So, steel companies find it preferable to transport ore from neighboring states, like Odisha.
For more efficient carbon steel buying strategies, take a free trial of MetalMiner's Monthly Outlook!
Meanwhile, there could be a new state joining the list of top iron-ore-producing states in India, as the Indian Environment ministry recently announced a plan on "sustainable iron ore mining" in the Jharkhand province. It has also accepted an annual cap of 64 MTPA there, based on the expert report of the Indian Council of Forestry Research and Education.