This Morning in Metals: China's Iron and Steel Association Warns Against Excess Capacity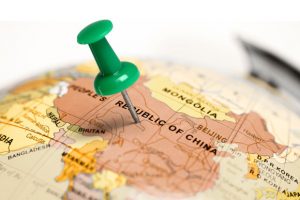 This morning in metals news, the China Iron and Steel Association issued a statement on the negative impact of excess steel capacity, the U.S. dollar reached a nearly two-year high and U.S. Treasury Secretary Steven Mnuchin said U.S.-China trade talks are in their "final laps."
Need buying strategies for steel? Request your two-month free trial of MetalMiner's Outlook
CISA on Supply-Side Reform
The China Iron and Steel Association said the country was "far from achieving its tasks" with respect to tackling excess production, Reuters reported.
"Keeping the balance between demand and supply is a key premise for maintaining the stabilization of the steel market," CISA was quoted as saying.
Beijing has undertaken widescale production curbs in recent years in an effort to mitigate pollution from steelmaking facilities. This past winter, however, the government opted against the blanket cuts mandated during the winter of 2017-18, instead allowing local authorities to set reduction targets. Despite the efforts, China produced a record 928.3 million tons of steel in 2018.
Dollar Surges
The U.S. dollar firmed, approaching a 23-month high, Reuters reported.
The U.S. dollar historically has an inverse relationship with a number of metals; that is, when the U.S. dollar rises, metals prices fall (and vice versa).
Heading for the Finish Line
The U.S. and China may be getting closer to a resolution to their long-simmering trade conflict, which has escalated over the past year to the tune of a combined $360 billion in tariffs on each other's goods.
U.S. Treasury Secretary Steven Mnuchin told The New York Times the two parties were getting to the "final laps" of the process.
Want to see an Aluminum Price forecast? Take a free trial!
Negotiations are scheduled to continue this week in Beijing, following by another negotiating session in Washington, D.C.