Thyssenkrupp Breakup Talks Resurface as Group Prepares for DAX Exit this Month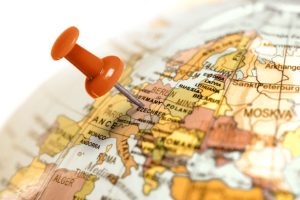 No one would argue that Thyssenkrupp has had its fair share of challenges in recent years.
Formed from a merger in 1999 between steelmaking giants, Krupp and Thyssen, a recent Sky News article observed, makes them both older than the country of Germany.
Need buying strategies for steel? Request your two-month free trial of MetalMiner's Outlook
Krupp was instrumental in the creation of railways in the country that became Germany and pioneered the Bessemer process, the first way of mass producing steel. During the 1900s, it expanded into heavy manufacturing. Both companies contributed to the miracle of German resurgence after World War II.
Once twin jewels in the German industrial crown, the combined company made a string of what proved to be bad investment decisions in Brazil with a major plate mill and in the U.S. with downstream processing operations.
Eventually, Thyssenkrupp managed to extricate itself with considerable losses. However, buoyed by healthy profits from its industrial products divisions — such as elevators, ships and high-speed trains — it struggled on amid growing demands for change.
But after its bid to hive off its steelmaking division into a joint venture with Tata Steel was recently blocked by the European Commission, talk of the group breaking up has again resurfaced, as its bonds are trading at junk status, according to Reuters. Credit cover is being reduced or withdrawn in some markets for parts of its troubled empire.
The group's shares will this month be relegated from the DAX after more than 30 years of trading on the country's flagship blue-chip index (Thyssen was one of the founding members).
The group has scant hope it will ever regain its former status as it seeks to sell off its more lucrative divisions to raise cash.
The latest prospect is the elevator division. Even though it may be the smallest of the quartet that makes up two-thirds of the world's lifts — along with U.S. firm Otis, Swiss group Schindler and Finland's Kone — Thyssenkrupp is equally well-regarded.
The most likely buyer at present seems to be Kone; the combined business would be the world's largest elevator manufacturer, making up 28% of the market. The downside, however, would be a source of profitable revenue would be lost to a group that is currently losing €2.7 million a day ($2.9 million) and has net debts of €5 billion ($5.4 billion) – equal to twice the company's market value, according to Sky News.
For both suppliers and customers of the group, the most worrying development must be the gradual reduction in credit rating. If suppliers cannot insure their debt, they cannot in many instances supply, thus forcing the group to diversify and fragment its supply base.
MetalMiner's Annual Outlook provides 2019 buying strategies for carbon steel
The group has survived many trials and tribulations over the decades. It will no doubt survive the current period, but it will be a different, much reduced Thyssenkrupp that emerges in the decade ahead.