This Morning in Metals: Markets eye tariff deadline, Fed's rate decision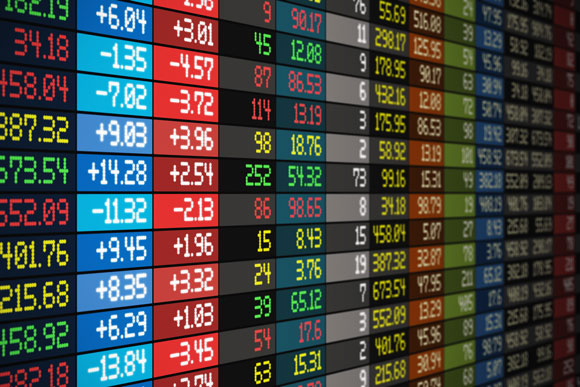 This morning in metals news, markets are anxiously eyeing Sunday's U.S.-China tariff deadline, The Mongolian parliament passed a resolution relating to the Oyu Tolgoi mine (majority-owned by Rio Tinto) and United States Trade Representative (USTR) Robert Lighthizer weighed in on yesterday's United States-Mexico-Canada Agreement (USMCA) news.
Looking for metal price forecasting and data analysis in one easy-to-use platform? Inquire about MetalMiner Insights today!
Playing the waiting game
The Wall Street Journal reported yesterday the White House plans to push back its Dec. 15 tariff deadline, forestalling a significant percentage of the $300 billion tariff package on Chinese goods.
However, the Trump administration has not publicly announced a delay of the tariffs, which were initially scheduled to go into effect Sept. 1 before being delayed until Dec. 15.
So, for now, it appear fresh tariffs are still an option as trade negotiations between the world's top two economies continue.
The Associated Press reported market reactions are mixed as companies eye the Sunday deadline and await a decision today from the Federal Reserve on interest rates.
The Fed has cut its benchmark interest rate three times in 2019 but is expected to leave it unchanged this time around.
Mongolian parliament passes Oyu Tolgoi resolution
Miner Rio Tinto said the Mongolian government had passed a resolution regarding the Oyu Tolgoi mine.
"Rio Tinto notes the unanimous approval by the Mongolian Parliament of a Resolution that instructs the government to look for ways to improve the implementation of the Investment Agreement of 2009, the Amended & Restated Shareholder Agreement of 2011 and to improve the Underground Mine Development & Financing Plan of 2015," Rio Tinto said.
"The passing of this Resolution effectively re-confirms the validity of all the investment agreements between the Government of Mongolia, Rio Tinto and Turquoise Hill Resources. This brings to a close an over 18-month review by the Parliamentary Working Group of Oyu Tolgoi and the investment agreements governing the business."
A model for future trade deals
On the heels of yesterday's news regarding an agreement between the White House and House Democrats on a revised USMCA, United States Trade Representative Robert Lighthizer hailed the deal.
Keep up to date on everything going on in the world of trade and tariffs via MetalMiner's Trade Resource Center.
"Thanks to President Trump's leadership, we have reached an historic agreement on the USMCA," Lighthizer said. "After working with Republicans, Democrats, and many other stakeholders for the past two years we have created a deal that will benefit American workers, farmers, and ranchers for years to come. This will be the model for American trade deals going forward."