Dropping Zinc Prices Get a Boost From Chinese Smelter Cuts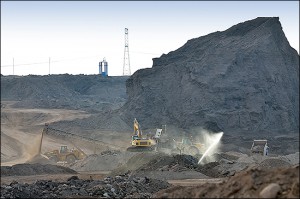 Not long ago, we mentioned that copper prices had been plunging of late — but the so-called "Dr. Copper" isn't the only one on hard times.
Need buying strategies for steel? Try two free months of MetalMiner's Outlook
Zinc has also been trending down this year. LME primary cash zinc opened the calendar year at $3,288/mt, but was down to $2,895/mt as of Wednesday, June 27 according to MetalMiner IndX data, good for a 12% decline through the nearly halfway point of the year.
Still, the zinc price remains in a long-term uptrend that dates back to December 2015.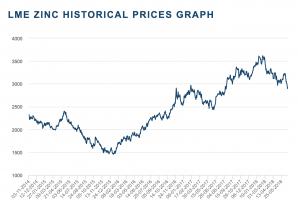 A Global Surplus in Q1
First, we must look at basic supply and demand. According to the International Lead and Zinc Study Group (ILZSG), the global refined zinc market boasted a 25 kt surplus in Q1 2018. In addition, reported inventories rose by 118 kt in Q1.
Zinc mine production, however, barely budged in Q1 compared with Q1 2017. In Q1 of this year, mine production was 3,086,000 tons, compared with 3,082,000 tons in Q1 2017.
Meanwhile, refined zinc metal production globally jumped 1.7% year over year in Q1 2018, as production in Australia, Belgium, China, Norway and Peru helped cancel out decreases in India and China, according to ILSZG.
As for actual usage, that only increased by 0.4%, driven by demand from China and India, according to the report.
U.S. Dollar
The U.S. dollar correlates inversely with zinc, as it does with other base metals.
As such, it's important to note the firming of the U.S. dollar over the past few months. The index is up 5.74% compared with three months ago, according to MarketWatch data.
Chinese Smelter Cut Gives Price a Boost
The zinc price did get a boost on Thursday, June 27, as Chinese smelters plan to cut production by 10% on account of low prices, according to a Reuters report.
For more efficient carbon steel buying strategies, take a free trial of MetalMiner's Monthly Outlook!
The LME zinc price moved up 0.8% on Thursday, moving off of a 10-month low, according to the report.