This Morning in Metals: Union Expresses Frustration in Contract Talks with U.S. Steel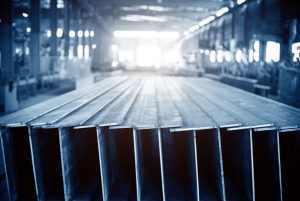 This morning in metals news, contract talks between United Steelworkers and U.S. Steel have been "frustrating," China's scrap usage increased during the first six months of the year and Thyssenkrupp's CEO says the firm will forge on with plans to merge its European operations with those of Tata Steel
Need buying strategies for steel? Request your two-month free trial of MetalMiner's Outlook
Negotiations Continue
Contract talks between U.S. Steel and United Steelworkers continue to drag on, with the union referring to the dialogue as "frustrating," according to a report by the Times of Northwest Indiana.
The union's contract expired Sept. 1, but union members have stayed on the job. Earlier this month, the union voted to authorize a strike at U.S. Steel.
"These workers have made a number of sacrifices over the past several years – including three years with a wage freeze – to put this company back on track," USW International President Leo W. Gerard said in a prepared statement Sept. 10. "Now that U.S. Steel is expecting to make a profit of nearly $2 billion this year, it is time for the workers to share in the success U.S. Steel is seeing now."
Scrap Usage on the Rise in China
According to S&P Global Platts, China's scrap usage in the first half of 2018 increased.
Per the report, 87.72 million mt of scrap was used by steel mills in the first half of 2018, while 148 million mt was used in all of 2017.
Thyssenkrupp CEO Says Tata Deal Still On
The interim chief executive of Thyssenkrupp says the German firm's previously agreed upon deal to merge its European operations with those of Tata Steel will continue as planned, according to a Reuters report.
Heinrich Hiesinger, the previous CEO, stepped down in July, forcing the German firm to replace the chief executive who helped bring the Tata deal to fruition. Guido Kerkhoff has served as interim CEO following Hiesinger's departure.
MetalMiner's Annual Outlook provides 2018 buying strategies for carbon steel
The merged operations would combined to create Europe's second-largest steelmaker, behind only ArcelorMittal.