Earnings Roundup: U.S. Steel, Nucor and Tesla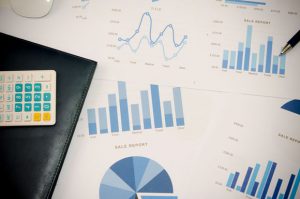 U.S. Steel, Nucor Corporation and Tesla all reported financial results on Wednesday.
Need buying strategies for steel? Request your two-month free trial of MetalMiner's Outlook
Let's take a quick look at the earnings pictures for each.
U.S. Steel
U.S. Steel reported full-year net earnings of $1,115 million for 2018, up from $387 million in 2017. (The company will host its earnings call at 8:30 a.m. ET on Thursday, Jan. 31.)
"We are pleased with both the strong earnings we reported in 2018 and the important progress we made on our strategic objectives," U. S. Steel President and CEO David B. Burritt said. "We are encouraged by the effectiveness of the investments we are making and remain focused on improving our operating and commercial performance to drive long-term value creation for our stockholders."
Meanwhile, 4Q 2018 net earnings hit $592 million, up from $159 million in 4Q 2017.
As for the first quarter of 2019, U.S. Steel expects its earnings before interest, taxation, depreciation and amortization (EBITDA) for its flat-rolled segment to be higher than in 1Q 2018 "primarily due to higher average realized selling prices, partially offset by higher raw materials costs." It also expects its EBITDA for its tubular segment to come in higher year over year.
However, it expects its U.S. Steel Europe segment to come in lower "primarily due to lower volumes, higher raw materials costs, and an unfavorable change in the U.S. dollar/Euro exchange rate."
A 'Record' Year for Nucor
Nucor Corporation announced 2018 net consolidated earnings of $2.36 billion, with a record earnings per diluted share ($7.42), up 24% from the previous record set in 2008 ($5.98).
"The best way to sum up 2018 is this – it was a record year for Nucor. We posted record earnings per share and record revenue, and we shipped a record amount of steel," Nucor Chairman, CEO and President John Ferriola said.
Meanwhile, Nucor reported consolidated net earnings of $646.8 million for Q4 2018, down from $676.7 million in Q3 2018 but up from $383.9 million in Q4 2017. The Q4 net earnings total marked a Q4 record for the company.
A 'Challenging' Year for Tesla
Tesla CEO Elon Musk, during the company's Wednesday earnings call, said 2018 was simultaneously the electric vehicle (EV) maker's most challenging and most successful year to date.
The automaker posted a profit in Q4 2018 for the second quarter in a row, the first such run in the company's history. Musk added he was "optimistic" — although qualifying it, saying "not by a lot" — about being profitable in Q1 2019.
Tesla posted Q4 2018 revenues of $7.23 billion, up from $6.8 billion in the previous quarter. Revenues for the full year hit $21.5 billion in 2018, up from $11.8 billion in 2017.
However, in Q1 the company's deliveries will come in below production as it expands.
"While the number of Model 3 vehicles produced should increase sequentially in Q1, deliveries in North America during Q1 will be lower than the prior quarter as we start delivering cars in Europe and China for the first time," the earnings report stated. "As a result of the start of Model 3 expansion into Europe and China, deliveries will be lower than production by about 10,000 units due to vehicle transit times to these markets."
In addition, as noted last week, the company will have to grapple with a declining federal tax credit (as Tesla eclipsed the 200,000 mark in U.S. sales last summer).
MetalMiner's Annual Outlook provides 2019 buying strategies for carbon steel
"Because of the first scheduled reduction of the federal EV tax credit on January 1, 2019, we likely saw a pull-forward of demand in the US for Model S and Model X into 2018," the report stated. "Both Model S and Model X reached all-time high market shares in the US in the second half of 2018. Model S, for example, accounted for 38% of its segment in the US. Because this high level of demand presumably represented a pull-forward, we are expecting our Model S and Model X deliveries in Q1 2019 to be slightly below Q1 2018."
The maximum federal tax credit of $7,500 is reduced by half in the quarter after a maker of EVs reaches 200,000 in U.S. sales, and is then halved one more time before ultimately going away entirely.
Earlier this month, the company announced it would slash its workforce by 7% as it pushes to roll out more affordable electric vehicles in an increasingly competitive market.