This Morning in Metals: China's Exports Down More than 20% in February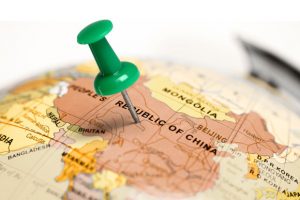 This morning in metals news, China's export levels fell last month, White House economic adviser Larry Kudlow is optimistic about a U.S.-China trade deal and an Australian gold miner is buying a Canadian copper and gold mine for $806.5 million.
Need buying strategies for steel? Request your two-month free trial of MetalMiner's Outlook
China's Exports Take a Dip in February
According to CNBC, China's exports fell more than 20% in February.
Previous media reports indicated the U.S. and China could be set to ink a deal later this month that could end the current state of trade tensions.
According to the report, China's February trade balance of $4.12 billion came in well short of economists' expectation of a balance of $26.38 billion.
Kudlow 'Bullish' on China Deal
Speaking of U.S.-China trade talks, White House economic adviser on Sunday said he is still "bullish" on the prospects of a deal with China, Politico reported.
"Across the board, the deal has to be good for the United States and for our workers, and our farmers, and our manufacturing," Kudlow told "Fox News Sunday," according to the report. "It's got to be good. It's got to be fair and reciprocal and it's got to be enforceable."
Newcrest to Buy Canadian Mine for $806.5M
Australian miner Newcrest Mining Ltd. is set to buy a Canadian copper and gold mine for $806.5 million, Reuters reported.
Want to a see Cold Rolled price forecast? Get two monthly reports for free!
Newcrest announced it is aiming to purchase a 70% joint-venture interest in the mine, located in British Columbia, from Imperial Metals Corp.