This Morning in Metals: Turkish Military Pension Fund Reaches Tentative Deal to Buy British Steel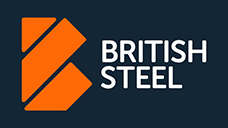 This morning in metals news, a Turkish military pension fund has reportedly reached a tentative deal to buy the ailing British Steel, copper prices held flat Friday and the latest round of tariffs could impact China's ability to prop up its economy.
Need buying strategies for steel? Request your two-month free trial of MetalMiner's Outlook
Turkish Military Pension Fund to Buy British Steel
The British Steel saga could be moving toward a positive resolution.
The steelmaker, the U.K.'s second-largest, went into liquidation in May after it was unable to secure a government loan. Afterward, a bidding process began for the firm.
In recent weeks, a Turkish military pension fund emerged as the favorite to buy the troubled steelmaker. On Friday, the BBC reported the Turkish fund has reached a tentative deal to buy British Steel.
According to the report, the Turkish Armed Forces Assistance Fund said it plans to take over British Steel by the end of the year.
Copper Flat
Copper prices traded flat to close the week, Reuters reported.
LME three-month copper held at around $5,750 per ton, while the most-traded SHFE copper contract held at around $6,591 per ton, according to Reuters.
Tariffs and China
Earlier this month, President Donald Trump announced a new round of tariffs on Chinese products, aiming a 10% tariff on an additional $300 billion in Chinese goods (although the U.S. later announced the tariff would be delayed for some items in the product list).
With the new tariffs, nearly all of the U.S.'s imports of China would be subjected to tariffs.
MetalMiner's Annual Outlook provides 2019 buying strategies for carbon steel
According to a J.P. Morgan analyst in an interview with CNBC, the tariffs could impact Beijing's ability to mitigate the damages via government measures. Bruce Kosman, chief economist and head of global economic research for J.P. Morgan, said China has deployed policies to mitigate the damages of the tariffs over the last year, but it is unclear how much more China will be able to do on that front.