This Morning in Metals: Bipartisan Congressional Effort Aims for Section 232 Reform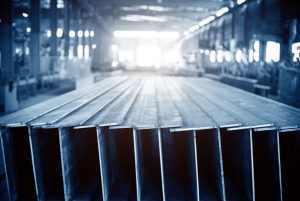 This morning in metals news, Sen. Chuck Grassley (R-Iowa) is leading a bipartisan effort to change how Section 232 works, the OECD Steel Committee warns of a worsening global steel glut and U.S.-China trade talks will resume Thursday.
Need buying strategies for steel? Request your two-month free trial of MetalMiner's Outlook
Section 232 Reform
As we noted earlier this week, a legal challenge to the constitutionality of the president's Section 232 powers was struck down in the U.S. Court of International Trade (the plaintiffs in the case said they will appeal the ruling).
However, that doesn't mean others aren't considering changes to Section 232, part of the Trade Expansion Act of 1962, which affords the president the authority to adjust import levels if a certain product is deemed injurious to national security.
As we mentioned earlier this week, members of Congress have discussed reforming the Section 232 process. Sen. Chuck Grassley (R-Iowa), who is also chairman of the Senate Finance Committee, is among those looking to change the process
"The U.S. Constitution gives Congress alone the job of regulating commerce with foreign nations," Grassley said in a prepared statement. "During the height of the Cold War, Congress delegated sweeping power to the executive branch to adjust imports on the basis of national security. That was understandable given the era, but the benefit of time and experience has proven our Founders right in tasking Congress with authority over tariffs.
"Congress should take back some of this delegation of its Constitutional authority and rebalance trade powers between the two branches in a responsible way that doesn't impede a president's ability to protect America's national security. I would like to work with the Ranking Member and my colleagues to find a path forward that can receive broad, bipartisan support."
According to the release, details on a bill aimed at reforming the Section 232 process are expected in the coming weeks.
As for Section 232, Saturday, March 23 marked the one-year anniversary of the Trump administration's imposition of tariffs on imported steel and aluminum.
New Plants Could Exacerbate Steel Glut
According to the OECD's Steel Committee, if some countries bring new steel plants online, global steel oversupply could get even worse, Reuters reported.
According to the report, supply exceeded demand by 425.5 million metric tons in 2018.
Trade Talks Pick Up
Trade negotiations between the U.S. and China are scheduled to resume Thursday, but reported expectations of the timeline for a deal continue to get pushed back.
According to a CNBC report, Charles Dallara, Partners Group chairman of the Americas, said a deal is more likely for late May or June.
MetalMiner's Annual Outlook provides 2019 buying strategies for carbon steel
"If we move into that time frame, I think some understandings will be reached and I think that will be a critical step forward," he told CNBC.