Week in Review: MMI Week, U.K.'s Auto Sector and E-Rickshaws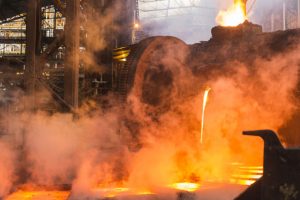 Before we head into the weekend, let's take a look at the week that was and some of the metals storylines here on MetalMiner:
Need buying strategies for steel? Request your two-month free trial of MetalMiner's Outlook
We wrapped up our June Monthly Metals Index (MMI) series, this week with posts on:
MetalMiner's Stuart Burns on the auto sector in the U.K. and its place in the country's overall GDP slowdown.
Going from four wheels to three, MetalMiner's Sohrab Darabshaw earlier today delved into Indian firm Jindal Stainless' intentions to enter the e-rickshaw market.
Want to see an Aluminum Price forecast? Take a free trial!